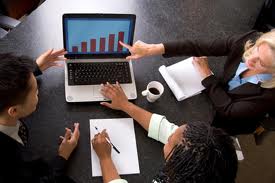 A 'can-do' attitude, proactive feedback, and commitment to the highest quality requirements as our guiding principles.
Creative researchers
in coming up with good solutions to tricky issues.
Well –trained and well-equipped teams of data collectors.
High quality fieldwork covering various market sectors from general consumer goods to high calibre, hard to source respondents.
Finding the right people according to the client's specification for qualitative recruitment.
Usage of the latest technologies. We make in average 15 000 interviews a month and conduct tracking projects with compact laptops (100 pcs), which enables us to deliver online, simultaneous reports. In addition, the firm owns 32 CATI terminals  working in average 15 days a month and conducts  5 000 phone interviews.
Offering digital recording and translation facilities, we established our qualitative studio to conduct in-depth interviews and focus group meetings. 
Providing a competitive quotation. All services, from data collection to data entry and project management are conducted by company sources and staff, which we feel in turn, gives us a competitive edge over other agencies